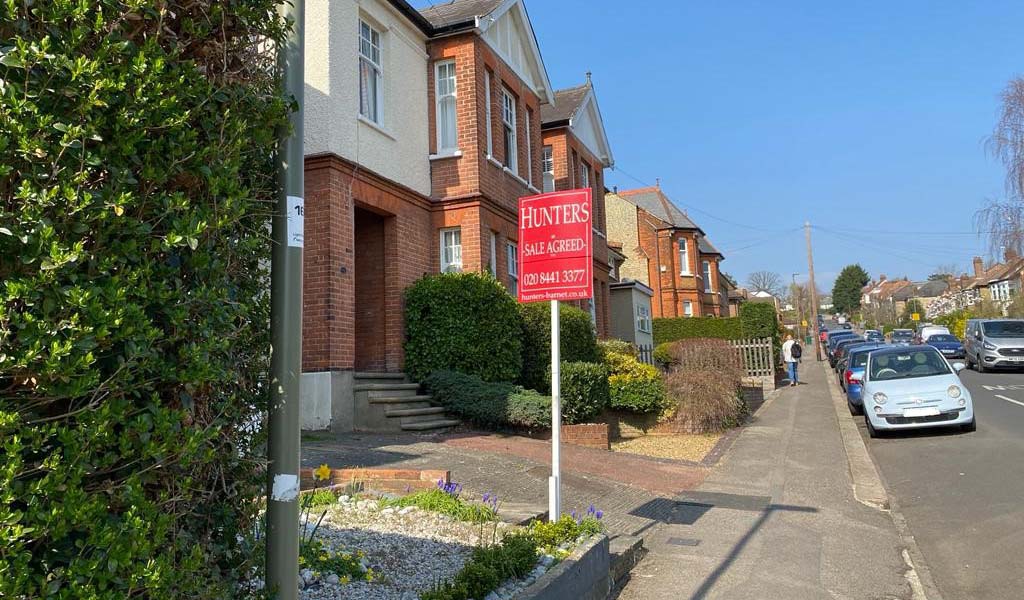 House Prices in Barnet Reach Record High
Having been an estate agent at Hunters in Barnet for 20 years, I can't remember a time when the local property market was so active, as we are regularly seeing, for each new property coming on to the market, numerous buyers lining up to view it.
April and the warmer weather signals the beginning of the traditional spring selling season, which is likely to further exacerbate what is already the biggest mismatch between supply and demand on record. Our own experience, confirmed by Rightmove's 'House Price Index', reports twice as many buyers registering than there are new properties coming to the market.
Asking prices at an all-time record
The supply of new property stock has been an issue for most of the past year, and whilst this continues, pressure on prices is inevitable. March has seen a further increase in the asking prices of property coming to the market, up by 1.7% (+£5,760) on the month to £354,564 a new all-time record. This is significant as this is the first time the £350,000 average has been broken.
This figure is of course the national average, locally, in the North London Borough of Barnet, this figure has long since been eclipsed, the average here is now currently running at £666,748. Whilst for many homeowners, these numbers do not provide much in the way of guidance in selling their homes, what is clear from the report is that house prices have increased by an average of over 10% over the past 12 months.
 Supply and Demand
There has been a definite upturn in the numbers of new properties coming on to the market in the past month, 11% up on the same time last year. This is encouraging but relative to the number of active buyers, there remains a desperately short supply of new properties and nowhere near enough to meet the incredibly strong buyer demand.
The Rightmove 'House price index' reports that there were 16% more buyer enquiries than at the same time last year, and at that time, this was already at record levels.
Competition for new properties coming to the market is fierce, we are increasingly seeing highly motivated buyers competing against each other for the same property. The result will often push prices over the asking price, in such situations, there can be only one winner and very often more than one potential buyer loses out.
Time to sell?
The spring market is traditionally a great time to sell your home, as with the sunshine and warm weather, the springtime brings on the moving bug for many. Locally we have seen a big increase in the number of homeowners requesting a valuation this month and anticipate more stock will come to the market over the coming weeks.
If you are considering a move this year, there are certainly some compelling reasons for local homeowners to opt for a spring move…
1). Prices –
With prices currently at an all-time high, now is a great time to capitalise on such an active market and achieve a top price for your home.
2). Supply –
With the current mismatch between high buyer demand and low availability of property supply, now is your chance to take advantage of the strong seller's market. Motivated buyers may even compete for your home pushing up the price…
3). Quick sale –
With such a fast-paced market many homes are selling very quickly, some within a few days of coming to the market. Now is a great time to get the best price and a quick sale.
Finding a new home
To be in with a chance of securing your dream home, buyers must be in a position to proceed immediately. So having a sale agreed on your current property puts you in a great position to have an offer accepted on a new home.
If you are considering a move this spring, make an early start and take advantage of the current very strong local market.
Book a Face to Face Valuation here, or try our Instant Online Valuation tool.
If you would like some help or advice, please feel free to give me a call at any time.
Until next month, happy house hunting.
Thanks for reading
Michael Holloway – Partner Hunters of Barnet
See what our customers say about us – Customer reviews